Metrology and Laser Scanning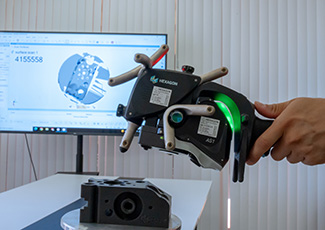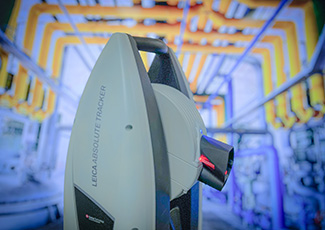 When it has to be right, AES utilizes state of the art metrology equipment, software and techniques to provide our customers with precise and accurate 3D measurement data.
Whether it is machine part inspection, machine alignment, quality control, precise positional interface acquisition, reverse engineering or 3D CAD modeling, AES delivers. Our team is trained using the latest Laser Trackers, Laser Scanners, T-Probes, Software and CAD applications to meet our customers' metrology needs.
Typical applications include:
Machined parts inspection to verify precise tolerancing
Machinery and equipment alignment, i.e. can measure and verify multiple separate parts are properly aligned
Determine the precise location of points, parts, interfaces, etc. with respect to other key points and features
Method to obtain precise measurement collection for reverse engineering of parts, systems and components
Deviation Analysis is performed by overlaying the CAD model with laser scan data. The dense surface sampling of the laser scan data highlights any regions of the parts surface that may not be within the allowable tolerance
Accurate laser scanning can eliminate the guesswork with mating parts design
Fast and accurate alignment of structures, tooling, fixtures, machinery and other elements eliminates rework and improves the accuracy of data and monitoring systems