Light Detection and Ranging (LiDAR) Scanning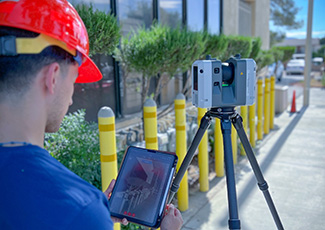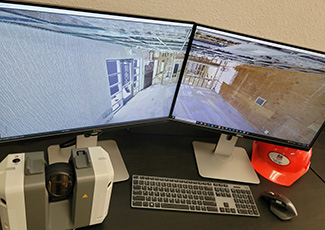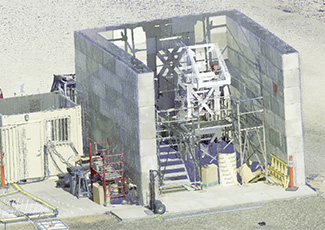 LiDAR is a remote technology to rapidly and accurately acquire detailed information about equipment, buildings, structures, fixtures, single components and other features to create electronic 3D models.  This technology has wide and beneficial applications especially for use in as-building of objects.  LiDAR can scan and create accurate 3D data collection of items often in a few hours as opposed to traditional methods using personnel to perform field measurements, obtain dimensions and create as built information using an "analog" approach.
AES routinely performs LiDAR scans to create accurate 3D models of buildings, steel structures, process equipment and piping systems, equipment, components and unique, difficult to access and measure items.  AES has the trained and capable personnel to perform required LiDAR scanning and post processing of data to create useable, accurate 3D models.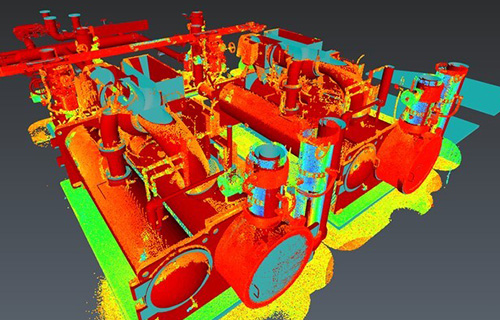 LiDAR scanning of an area allows for reality capture for later reference, presentations, or even for virtual job walks for areas and facilities that may be hazardous or otherwise inaccessible to your customer
Use of LiDAR scanning technology saves money by significantly reducing labor required to obtain as built measurements and configuration of objects
Used for rapid as building and reality capture including phased capture of build up of facilities and systems, construction verification and area mapping
Produces high quality, accurate images for as building of assets, use with presentations, proposals and documentation
During scanning point cloud collects all data in detail for models to be used in determining clearances, interferences, constructability, maintenance and operability
Obtains dimensional information on difficult to access areas
Provides greater accuracy than on site measurements and as building techniques
Point cloud can be used in CAD software to quickly create models eliminating the need to build and develop separate models
Users can easily view the point cloud file using no cost viewer software
Reduced time on task and quality of data reduces costs, schedule and project risks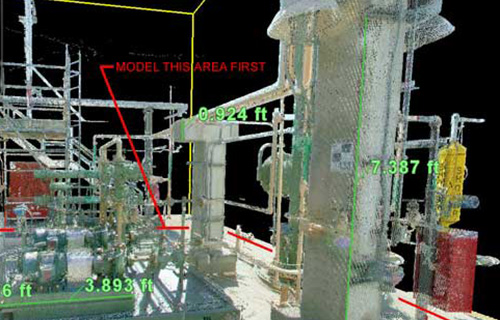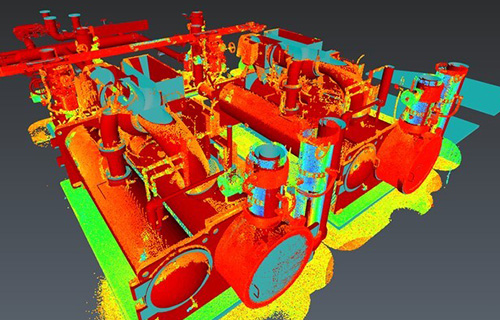 LiDAR scanning of an area allows for reality capture for later reference, presentations, or even for virtual job walks for areas and facilities that may be hazardous or otherwise inaccessible to your customer
Use of LiDAR scanning technology saves money by significantly reducing labor required to obtain as built measurements and configuration of objects
Used for rapid as building and reality capture including phased capture of build up of facilities and systems, construction verification and area mapping
Produces high quality, accurate images for as building of assets, use with presentations, proposals and documentation
During scanning point cloud collects all data in detail for models to be used in determining clearances, interferences, constructability, maintenance and operability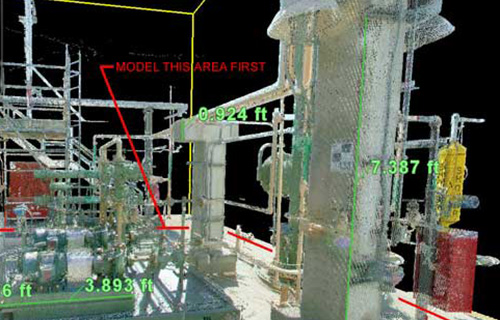 Obtains dimensional information on difficult to access areas
Provides greater accuracy than on site measurements and as building techniques
Point cloud can be used in CAD software to quickly create models eliminating the need to build and develop separate models
Users can easily view the point cloud file using no cost viewer software
Reduced time on task and quality of data reduces costs, schedule and project risks